Welcome to Circa 1886
A Refined Dining Experience
Welcome to Circa 1886 Restaurant, where our menus are a testament to the artistry of exceptional dining. Step into a world of culinary discovery as we proudly present our distinctive array of offerings, each designed to elevate your dining experience to new heights.
Tucked within the original carriage house of Wentworth Mansion®, Circa 1886 evokes the romance and old-world charm of historic downtown Charleston. Look beyond its original pine floors and charming architectural details, explore a creative menu bursting with flavors, and experience unrivaled Southern hospitality. We invite you to experience for yourself why Circa 1886 consistently earns its place among Charleston, South Carolina's most esteemed fine dining establishments.
Private Gatherings
Intimate Celebrations
From anniversaries and family reunions to weddings and rehearsal dinners, our staff is experienced in creating unique, personalized, and memorable events.
Make the most of your time in Charleston by taking part in our unique and special activities.
Exclusive Experiences
Private Mixology Classes
Shaking With The Seasons
Learn the basics of using different spirits and seasonal ingredients to create delicious libations.
Learn More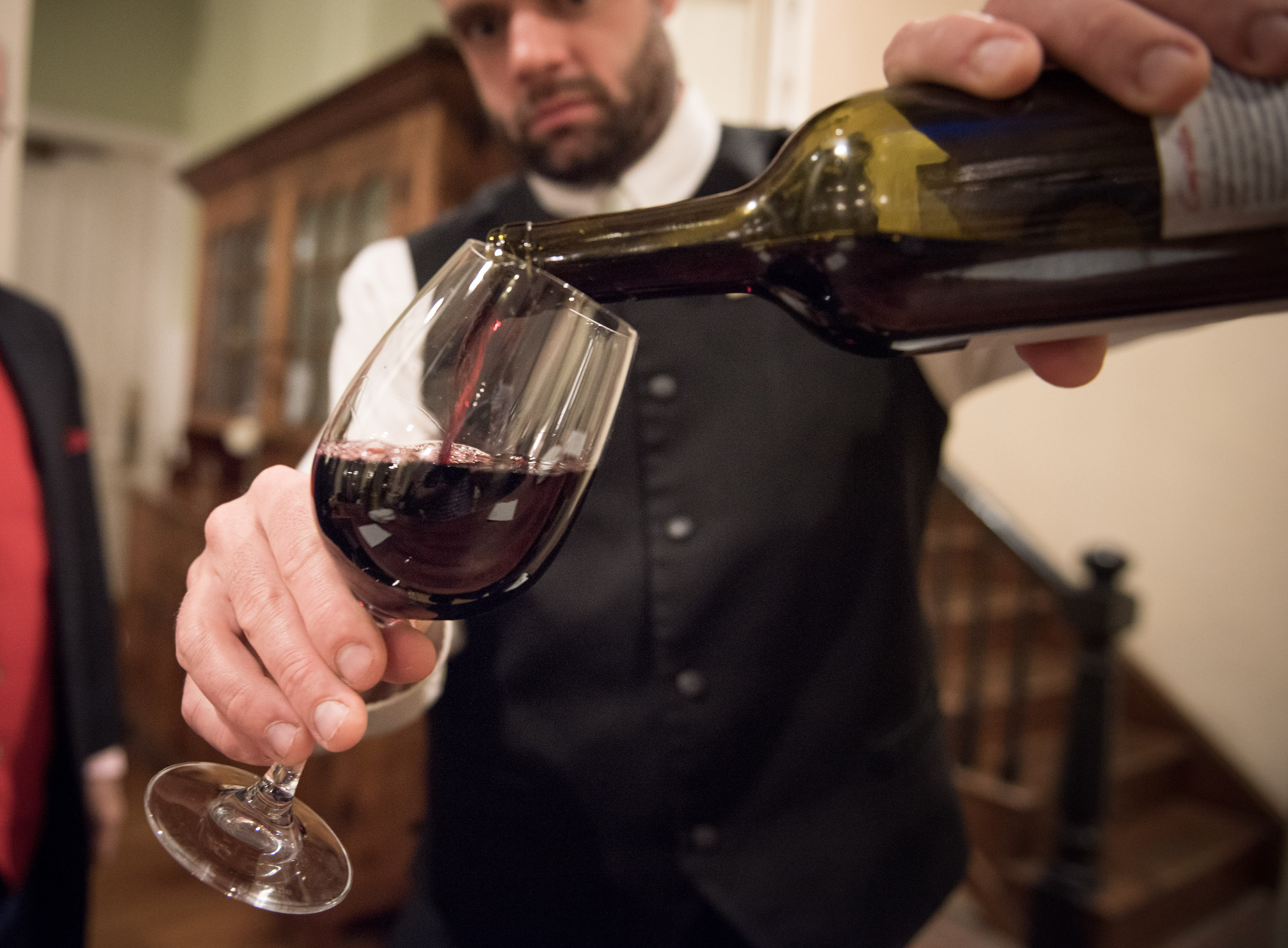 Private Wine Tasting
Secrets of the Sommeliers
Learn the basics of how grapes become wine and how to pick the perfect wine at a restaurant.
Learn More
Executive Chef
Marc Collins
Executive Chef Marc Collins has been masterfully creating culinary magic for more than 20 years, transforming any ordinary night out into a spectacular experience.
"Birthday Celebration"

Hi Ginny, You and your team were AMAZING! Michael Dawson was fantastic, the food was delicious and all of your staff could not have been more gracious and helpful. Everything was seamless. THANK YOU! We'll be back!

Liz H.

"Top-notch dining experience"

What an amazing dining experience this was. Set in what was once the carriage house. Beautifully decorated and a lovely restful experience. Our waiter was superb (and we connected immediately with him as he is originally from the same state and area as we live). My husband and I each had the tasting menu. He had the Cooper Menu and I had the Ashley Menu. The food was absolutely top rate! If you want a quiet, elegant meal, I highly recommend Circa 1886.

C6239KKmonicad | Nashua, New Hampshire | 4/30/23

"Perfection!"

Husband and I had each of the 5-course tasting menus. The service all around was top-notch. Wine pairings were perfection, and the quality and quantity of food was amazing. Best meal. I cannot speak highly enough of this hidden gem!

dpp74 | St. Augustine, Florida | 12/31/22
Awards & Accolades
Celebrating Excellence
No. 1
Most Romantic Restaurant in South Carolina 2023
Yelp
No. 4
Best Hotel Restaurant 2021
USA Today 10Best Awards
No. 9
Best Fine Dining Restaurant
TripAdvisor Travelers' Choice Awards 2022